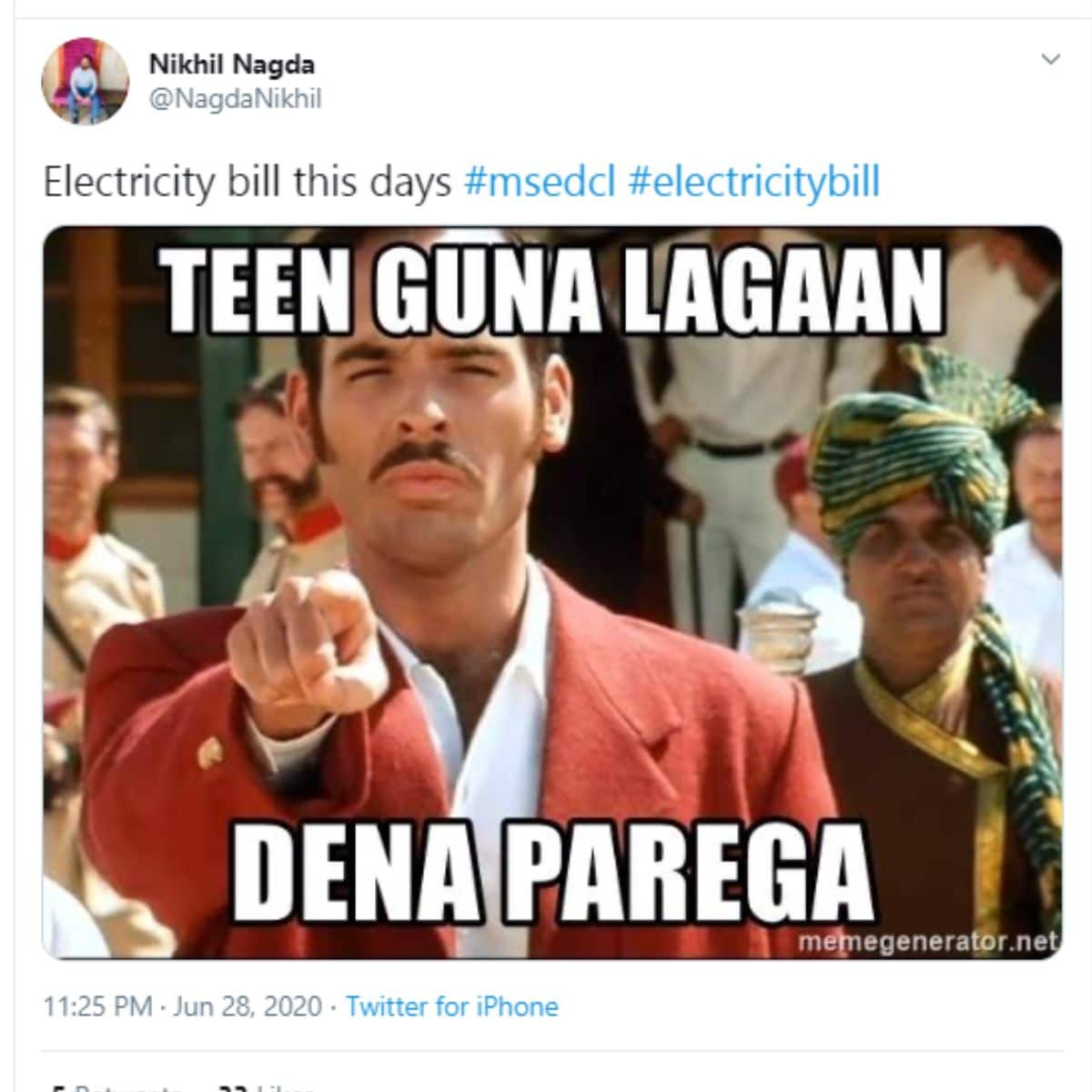 If you are a resident of Mumbai, you would know all about the inflated electricity bills that everyone has been getting these days. Taapsee Pannu, Vir Das, Saumya Tandon, Pulkit Samrat, Kamya Panjabi, Renuka Shahane, Dino Morea, and several other celebrities have taken to their social media handles asking their electricity provider about the exorbitant costs that they have charged. And this is not just in the case of celebrities but common folks as well.
However, we Indians can turn any situation into a meme. There is no scarcity of meme makers in the country who can turn any picture or any situation into a meme. And when the issue of the surge in electricity bill surfaced on social media, the memers got working and came out with some hilarious memes that will leave you on the floor laughing. The memers were inspired by both Bollywood and Hollywood pictures to create the memes. Also Read – Taapsee Pannu SHOCKED with an electricity bill of Rs 36000 for June for her vacant house
Without further ado, if your Monday is getting monotonous, dull and BLUE, here have a hearty laugh with these memes:
When your AC just got serviced and you got sick

Electricity bill to Fever:
See Mojo's other Tweets
Looking at 3 months' consolidated electricity bill
See Rahul's other Tweets
Just facts on electricity bill.
76 people are talking about this
After receiving high electricity bill in june.
Everyone –
See Sahil Shirke's other Tweets
Taapsee had tweeted out asking Adani and taking a sly dig at the charged. "3 months of lockdown and I wonder what appliance(s) I have newly used or bought in the apartment only last month to have such an insane rise in my electricity bill. @Adani_Elec_Mum what kind of POWER r u charging us for?"
"And this one is for an apartment where no one stays n it's only visited once in a week for cleaning purpose @Adani_Elec_Mum I am now worried if someone is actually using the apartment without our knowledge and you have helped us uncover the reality," she wrote further.