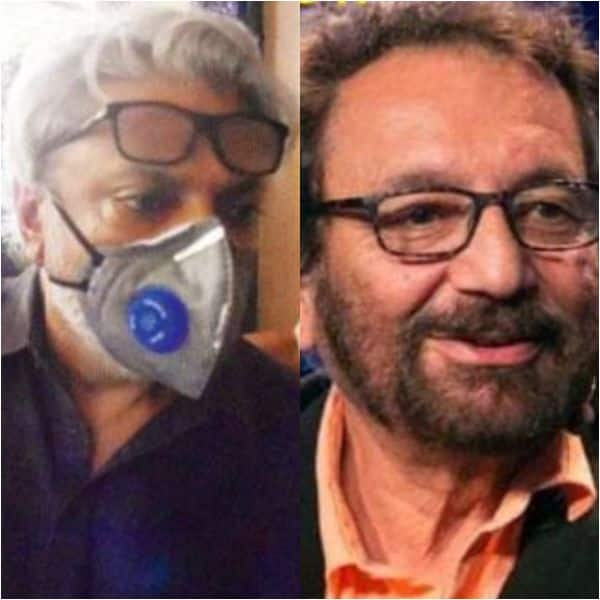 The Bandra Police has been calling people for interrogation in Sushant Singh Rajput's suicide case. The actor was found dead by hanging at his Bandra residence on June 14. Sanjay Leela Bhansali arrived for questioning yesterday at 12.30 pm. His questioning went on for three hours. The film said that he never dropped Sushant Singh Rajput from any of his projects but it seems the actor refused to take up the projects as he was already doing some films with Yash Raj banner. In Mumbai Mirror, it is reported that Sanjay Leela Bhansali had almost signed Sushant Singh Rajput for Goliyon Ki Ras Leela – Ram Leela but he could not do it due to his contract. It seems he was upset as he could not do some more of Bhansali's projects as well. An officer told the tabloid, "The statement for Bhansali centered around his (Bhansali's) conversation with Rajput after the film/s fell through because of the earlier contractual conditions."
It seems Shekhar Kapur will be called in next by the Mumbai cops, as per Mumbai Mirror. The late actor was quite close to Shekhar Kapur. In one of his interviews, he said that he was one of the few whom he trusted implicitly in the industry. Shekhar Kapur and he were supposed to work together in Paani. It would be the filmmaker's comeback to Bollywood after his work in the West. Sushant Singh Rajput was roped in for the film but Yash Raj Films shelved it. They also did not allow Kapur to have the project bankrolled by some other production firm. The actor had spent a lot of time preparing for the character of Gaura. After his death, Kapur tweeted how he would weep on his shoulders about how he had been let down by some close ones.
Bhansali said he wanted complete dedication from the actor for a couple of big projects but he was already roped in by Yash Raj. He said he did not know Sushant Singh Rajput personally so he was unaware about his depression.