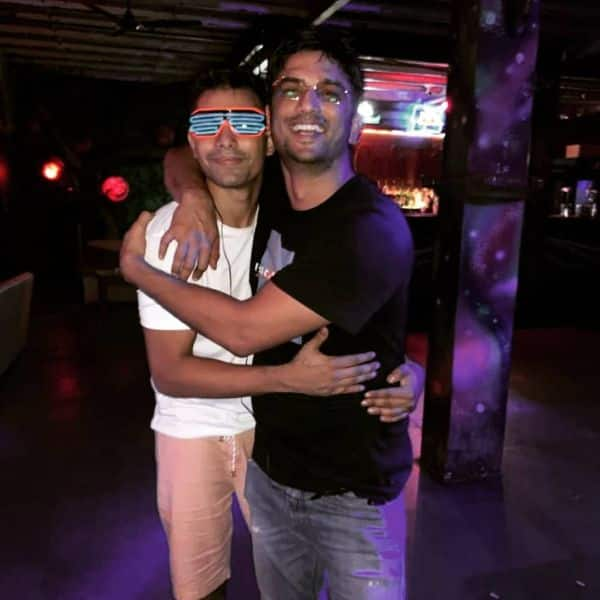 The shocking demise of Sushant Singh Rajput in June has left the nation shocked and saddened beyond measure. It has been more than one month but people are still trying to process what might have forced the actor to take such a drastic step. According to police sources, he was battling clinical depression for more than six months now. One of the first people to be interrogated was Rhea Chakraborty. She was in a relationship with the late actor for almost a year now. Rhea Chakraborty's brother, Showik who is also a partner in the companies founded by the actor and Rhea wrote a long note for him on Instagram. He wrote about how Sushant Singh Rajput was the epitome of intelligence and compassion despite his own battles.
Showik Chakraborty wrote, "I haven't processed the fact that you aren't here anymore..smiling at the smallest of things,laughing like there's no tomorrow.Happiness for you was not a marker but extreme compassion was.You believed in love and spreading as much love as you could even though you were fighting a battle of your own..You taught me how to look at life with your perspective and I did and saw that you had already lived life more than anyone could've imagined- you made me live with your perspective ,your vision to change the world."
Showik Chakraborty had apparently accompanied Rhea and Sushant when they visited Europe last year. It seems the actor founded three firms last year with Rhea and her brother. Fans, friends and family members are pouring in rich tributes for the actor. Moreover, there is a huge demand for a CBI Enquiry in the matter. Fans want to know what could have made the actor take such a drastic step. Even Rhea asked for a CBI Enquiry after a month of the actor's death. They were supposed to do a film together.